10-13-2019, 09:42 AM
Yeni Üye

Üyelik tarihi: Jan 2019

Mesajlar: 2
Diagon Online | 110 Cap | Ch/Eu Skill Balanced | Grand Opening 25.10.2019
---
[B]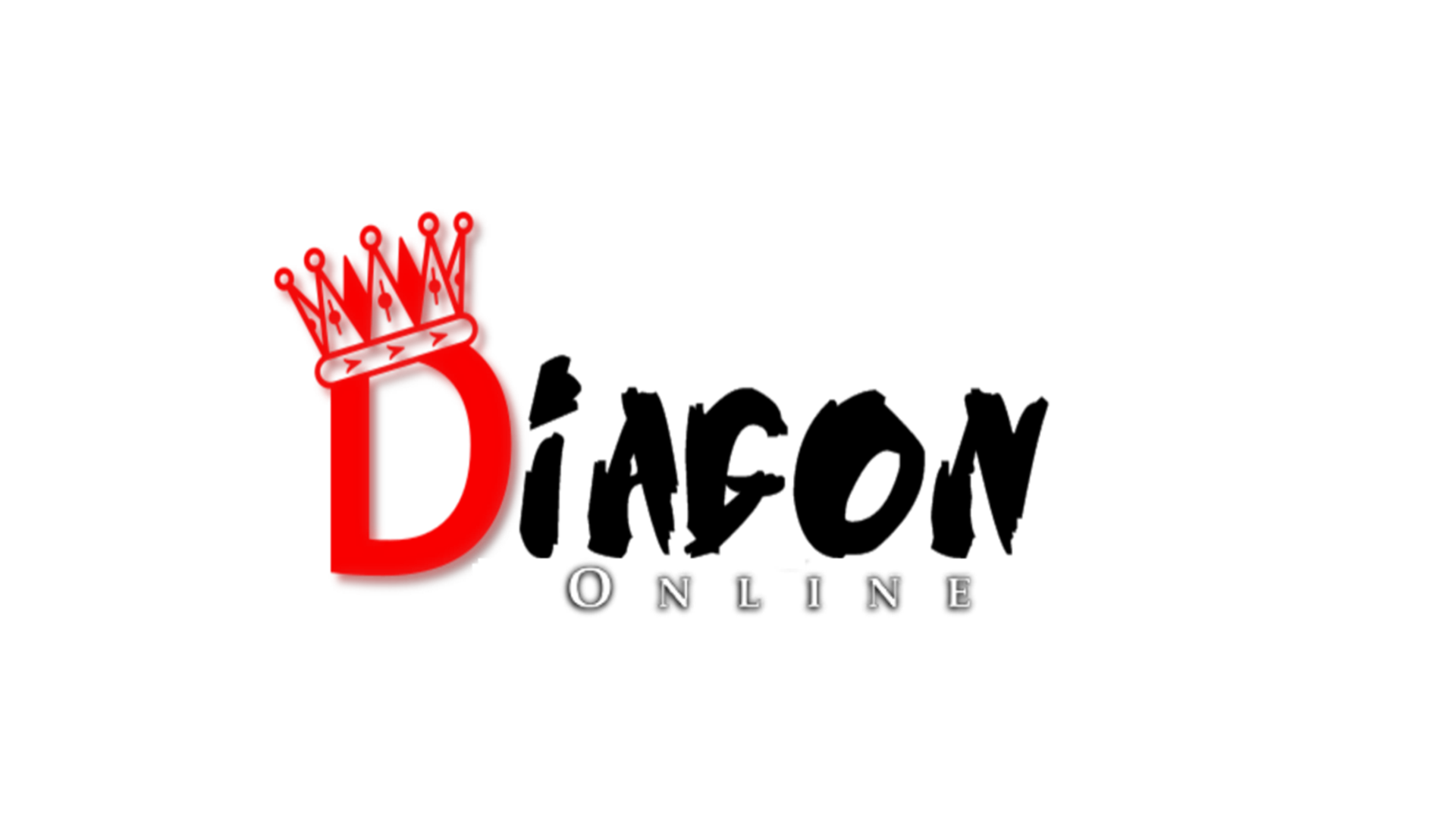 official links




Greetings everyone Ladies and gents,silkroad community of Elitepvpers
• introduction & about, Diagon Reborn.

We would like to introduce our server Diagon Reborn
our community fresh and nice gameplay with alot of fun and amazing features,. Finally you and we are able to enjoy Silkroad as it was meant to be, without a mass of useless overedited features, but features which make the game the most enjoyable possible. There have been servers opened in the past which pretended to have Features which never worked or not as they should just attracted the community but lost it pretty fast during promises which have never been kept. On top of that there had been tons of Chinese Only Servers in the past

We worked hard on it to make it the best serverWe are here to offer you the game you all have been wanting to see for a very long time. I believe that no server has truly had the Old School feeling that we all have been so eager to see Diagon Reborn
is here to fulfill what others haven't been able to do, we have actively sought after the perfect balance between Old School & New Features.
Team

Our gameplay is mostly focused on promoting any action that has to do with jobbing and in general with any action that requires you to be active. Therefore we are discouraging botting. By botting all day long you will never be able to reach the top, since high-end gear can be obtained with some other ways.
- Closed Beta | 10-10-2019

Our closed beta phase started 3 weeks ago, only a selective few were able to test alongside us during this period.
- Beta will start | 14-10-2019 Time 20:00 GMT +20 PM

Our beta we give time to players test the server is one of the most important steps in our journey,We are trying to create a bugless server with ur help. As a players u can find any bug/issues while playing at beta version and we are nearly finished with the BETA
- Grand Opening | 25-10-2019 Time 20:00 GMT +20 PM

About grand opening we have choose that day to take our time to improve our systems and servers to introduce a lagless game play we be must sure for everything before we launch the server and we hope u like it,And for sure we accept any suggestions from u guys to help our system to be better and better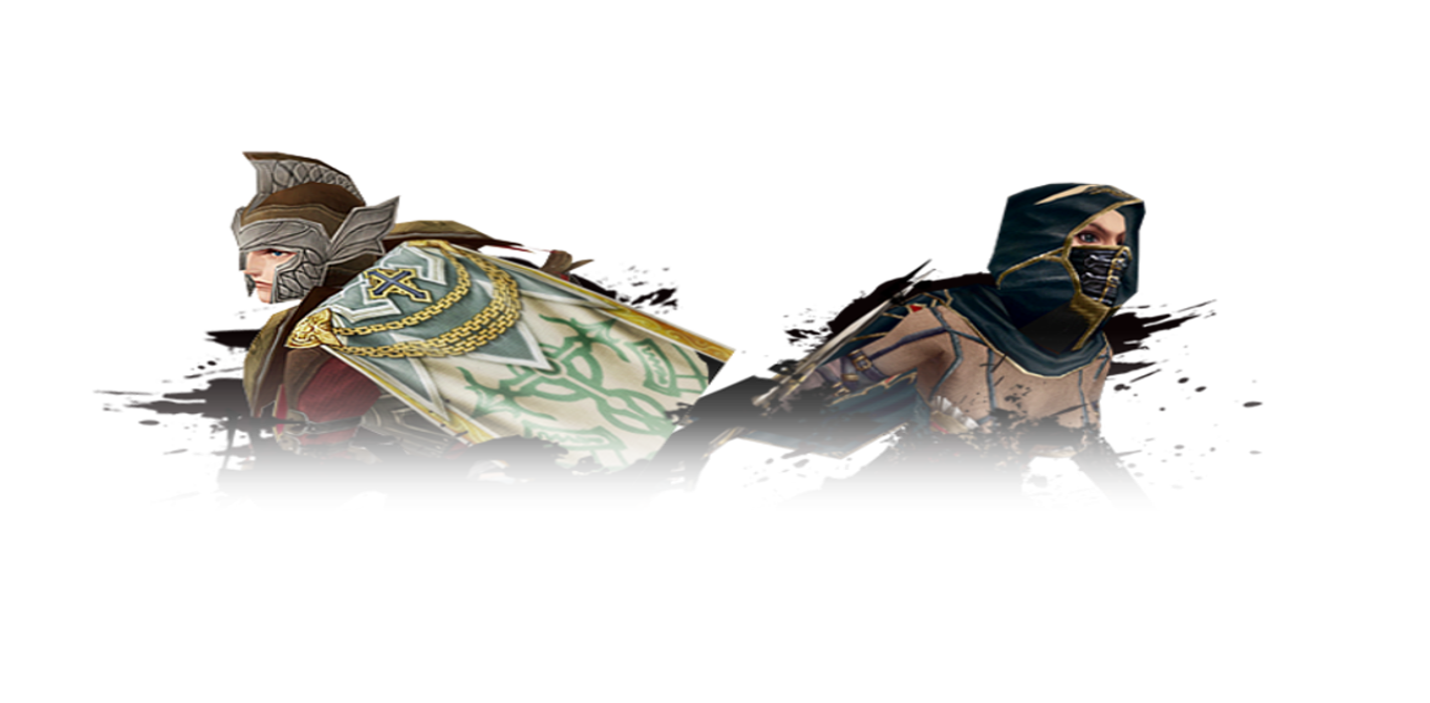 [TABLE]CAP 110
RACE CH/ EU
MAIN CITY Downhang
MASTERY CAP 330/220
EXP RATE 15x
PARY RATE 30X
FTW Jangan
WANTED SYSTEM Active
ALCHEMY RATE 1x
GUILD EMBLEM Working
BATTLE ARENA Active
CTF Active
MAGIC POP Active
FGW Active
ACADEMY Closed
PH BOT Closed
Mbot / SBot Active
Advanced enabled
Sabakun's jewel enabled
PLUS LIMIT +12[/TABLE]



[TABLE]
IP LIMIT 8
PC LIMIT 4
JOB LIMITED 1
BATTLE ARENA INTRODUCTION / LIMIT 110/1
CAPTURE FLAG INPUT / LIMIT 110/1
SURVIVAL ARENA and LMS INTRODUCTION / LIMIT 110/1
REVERSE DELAY 30 Sec
GLOBAL LV & DELAY 90 & 1 Min
GUILD / UNION LIMITED 32/2
JOB P ENALTY 1 day
GUILD P ENALTY 2 days
PLUS LIMIT +12
[/TABLE]


Start item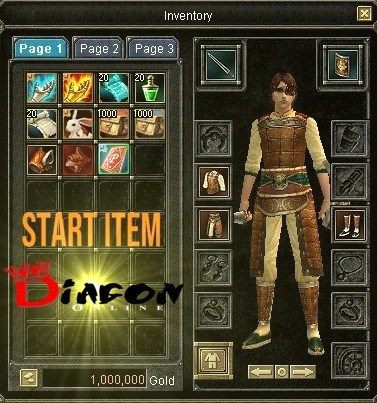 [TABLE]60% Exp Ticket 1 Day
100% Exp Ticket 1 Day
20 pieces Return Scroll
20 pieces Reverse Scroll
20 pieces Moving Speed
3Day Rabbit Summon Scroll
500 HP HP Potion X-Large
500 Units MP Potion X-Large
5% Premium for 3 Days
3-Day Dewil's Spirit B Grade F (+1)
3-Day Dewil's Spirit B Grade M (+1)
1 Million gold[/TABLE]



-Item stacks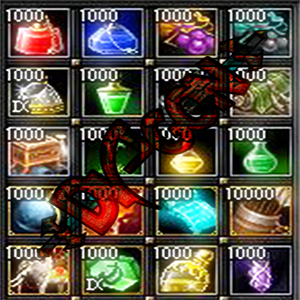 - EUR We increased inventories nvant to occupy much space in the area.
[TABLE]- MP/HP pots 1000
- Vigors 1000
- Universal/Purfication Pills 1000
- Arrow 100000
- Speed Drugs 100
- Elixirs 10000
- Attribute/Magic Stones 1000
- Recovery Kits 1000
- Grass Of Life 1000
- Reverse scrool 1000
-Global Chat 1000
-Immortal srone 1000
-White Elephant 1000
[/TABLE]


Equipment



we are help the players , we add from shop full set and wepon and accessory seal of star Plus +5 full blue stats 60% degree 1 to degree 10 system is working until degree 10 only. In other words, you'll not receive any higher items than degree 10.








balance skill
CH
cold : Final Guard of ice +30 phy defance and ice air force 15 second
fire: Clound fire force 15 second ,phy attack Flame Body Guard was %11 now %16, magdefancebuff : God Fire Protections was 380 mag attack now 430 +50
lighting : Thunder phoenix Foce 15 SEC, MAG Attack: God-Piercing Force was % 19 now %26

EU

-Cleric Holy spell and Holy words power down
Force can work
Black Ress Deleted
Bless Spell every 8 min can use
warrior: Physical screen every 8 min can use Morale Screen every 8min can use , Ultimate screen every 8 min can use
Iron Skin every 7 mincanuse
Mag skin every 7 min can use


LUCKY BOX FEATURES





Lucky Boxes give random 1 item.
[TABLE]

Lucky Box (GOLD) Lucky Box (Silver)
Devil ADV A
ADV AB GDF
GDF ITEM MALL Scrolls
Clock Immortal
ITEM MALL Scrolls Astral
10 Silk
Extension
Immortal
Astral

[/TABLE]


-New Title System



We are make new system title name there you can find too many titls and you can We recognize that not all of you are into the same thing, that's why we've added a variety of titles that you'll have a hard time choosing from[ You can also choose the color by yourself ] .
You can find the Titles NPC in near shop blacksmith donwhang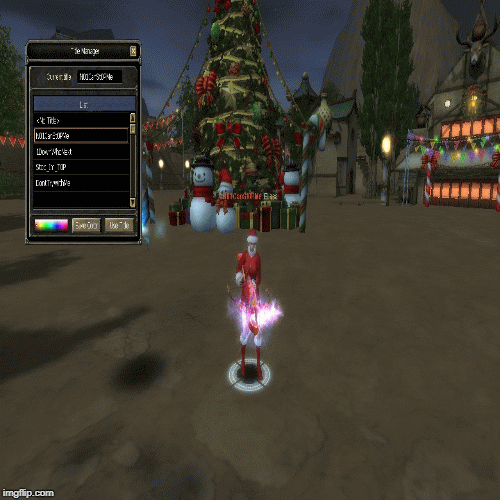 -Character Wings Blessing



giveing you
[TABLE]Attack Rate 100% Increase
Chance of obtaining berserk gage 120 % Increase
Parry Rate 100% Increase
Maximum HP 2000 100% Increase
Maximum MP 2000 100% Increase
Moveing Speed 110% Increase
10 STR
10 INT[/TABLE]
Egy A +5
Egy B soon +7
-How to get SoX?
Seal Of Nova items from mobs 101-110
Egy A Wepons from FGW
Egy set A from shop for coins
Shiled from temple Uniques monster
Immortality set from coins

[TABLE]Unique Drop
Tiger Girl 2x Reverse
Uruchi 2x Reverse
Isyutar 2x Reverse + Lucky Box (Silver)
Lord Yarkan 2x Reverse 2x Immortal + Lucky Box (Silver)
Selket 2 Gold + 3 Silver + 4 Iron + 5 Copher + Lucky Box (GOLD)
NEITHER 3 Gold + 4 Silver + 5 Iron + 6 Copher + Lucky Box (GOLD)
ISIS 4 Gold + 5 Silver + 6 Iron + 7 Copher + Lucky Box (GOLD)
ANUBIS 5 Gold + 6 Silver + 7 Iron + 8 Copher + Lucky Box (GOLD)
Haroeris 8 Gold + 9 Silver + 8 Iron + 16 Copher + Lucky Box (GOLD)
SETH 10 Gold + 12 Silver + 9 Iron + 20 Copher + Lucky Box (GOLD

[/TABLE]




Alchemy Rate is a bit difficult to make the game last.
Rats are given as shown below.

[TABLE]
+1 %one hundred
+2 80%
+3 70%
+4 50%
+5 40%
+6 30%
+7 10%
+8 5%
+9 3%
+10 2%
+11 1%
+12 1%
[/TABLE]
Daily Quests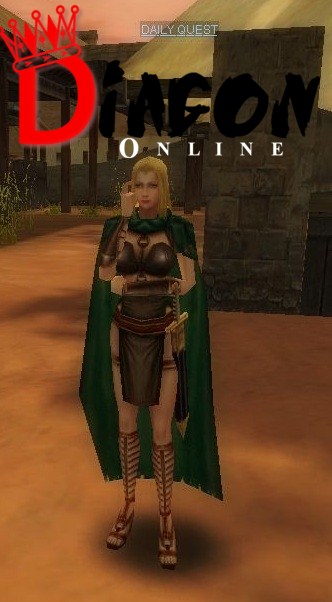 Roc Quest in day 1 times Drop12 arena coin 12 silver coin 8 gold coin (in your pt someone kill enougt)
Medusa Drop 6 gold coin 10 silver 10 arena coin inday one times (in your pt someone kill enougt)
Hunting Unique Quest 1 Kill lord,demon,isy awards: 2 gold coin 5 silver 5 arena
Hunting Unique Quest 2 Kill tg,cerb,ivy awards: 2 gold coin 5 silver 5 arena
Unique Hunting
how to take the quests ? From Shop Daily Quests donwhang near shop Blacksmith
by killing the normal uniques (Tiger Girl, Cerberus, Captain Ivy, Uruchi, Isyutaru, Lord Yarkan, Demon Shaitan) except the classic drops you will receive : second class elixirs, globals and reverse
Coins

Arena Coin/Gold Coin /Silver Coin
how to get coins ?
-Arena Coin and Gold Coin and Silver Coin From auto events and jobbing and temple job and monster uniques
Job System




Jobbing system
you will take gold 300m each trade 5 star and 2x arena coin to deliever or steal. who didn't miss those cool Job-Wars? The fighting spirit you'd have when you want to defend your trade, or even if you're the one trying to steal it is all we want, we want you to release your fighting spirit here

Available Jangan & Donwhang & Hotan
5 star trade Goods Buy 50M sell Jangan to dw: 150m
jangan to Hotan 300M 2x Arena Coin
Donwhang to Hotan : 150M 2x Arena Coin
Donwhang to Jagan 150M 2x Arena Coin
Hotan to Donwhang 150M 2x Arena Coin
Hotan to Jangan 300M 2x Arena Coin
Hunter get from trade 1 Arena coin per one trade (if in pt have 2 trader he will take 2x arena coin)
Thief Get from Hunter : 1 Arena Coin From good 5 start get gold 50M



The Wanted system is only active when your character uses Hunter, Trader and Thief suites. If you kill 10-20-30-40-50 characters without dying with your character, the system will automatically upgrade you to the next Hero Mode level. In order to get points in the Wanted system, you and the opposite character must be 90 levels. You can kill the same character up to 3 times in 24 hours, if you kill more, the system will not add you points.







[TABLE]SELKET / NEITH ISIS / ANUBIS
06:00 08:00
10:00 12:00
14:00 16:00
18:00 20:00
22:00 00:00
02:00 04:00
[/TABLE]
JOB TAMPLE UNIQUE DROP



[TABLE]Selket 2 Gold + 3 Silver + 4 Iron + 5 Copher + Lucky Box (GOLD)
NEITHER 3 Gold + 4 Silver + 5 Iron + 6 Copher + Lucky Box (GOLD)
ISIS 4 Gold + 5 Silver + 6 Iron + 7 Copher + Lucky Box (GOLD)
ANUBIS 5 Gold + 6 Silver + 7 Iron + 8 Copher + Lucky Box (GOLD)
Haroeris 8 Gold + 9 Silver + 8 Iron + 16 Copher + Lucky Box (GOLD)
SETH 10 Gold + 12 Silver + 9 Iron + 20 Copher + Lucky Box (GOLD)
[/TABLE]



[TABLE]Survial Arena

LMS

Retype Event

Trivia Event

Lucky Staller Event

First Type Event

Lucky party number Event[/TABLE]

Signature Event



Support us by using our signature. All you have to do it to copy one of these two codes and use it in your signature, you will receive (100) silk as reward for supporting.



SHARE EVENT #1
https://www.facebook.com/diagonoffic...SYVbFj&theater
10000 Silks to 10x Winners (1000 Silks each )

[URL="https://www.facebook.com/diagonofficial/"][URL=http://epvpimg.com/gDN2cab]